SAAA@Singapore Futsal Tournament 2015
The highly-anticipated 2015 Annual Futsal Tournament, held on Sunday, 22 March, kicked off with an exhilarating start. Some 300 enthusiastic participants gathered at Planet East Coast ready to take on their competition. Within the first few hours, the Futsal Courts were alive with rowdy cheering and excited shouts from families, friends and colleagues in support to their teams. Then, much to the participants' delight, brunch was a treat of sandwiches, delicious bee hoon and chicken wings! Young kids were also in high spirits and eager to take a tour in the Heart of Aviation Explorer bus, which came to support our event!
That day, the teams to watch were the FedEx Purple Promise, FedEx Gateway FC, Logwin Two, Yusen San, Ceva United and Ceva Rangers. The Annual Futsal Tournament saw the rise of a new but strong competitor when the FedEx Purple Promise scored 6 goals and emerged as the Main Event Champion. Well done! And congratulations to the Winners!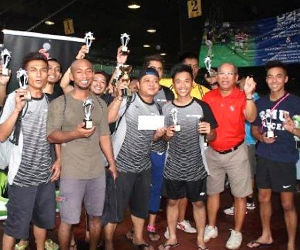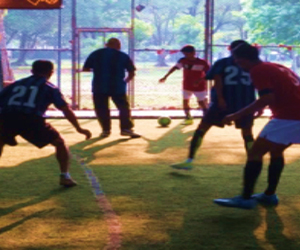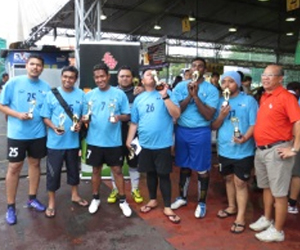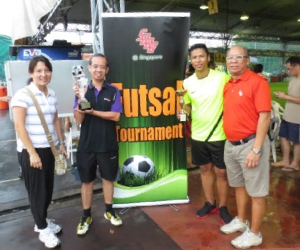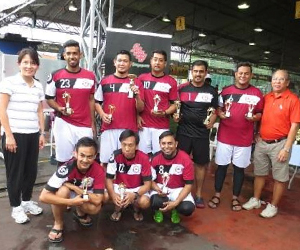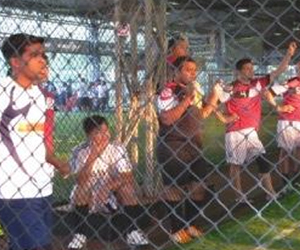 WE HEAR YOU and love feedbacks. Good, wholesome, honest and constructive feedback. Why we do is simple: We understand that there is always room for improvement and your feedbacks point us in the right direction to affect positive change.
So, without further ado, let's see some of the comments made about this year's SAAA@Singapore Futsal Tournament!