Budget Highlights 2015
First Hand Information Sharing from SAAA@Singapore
30 HR professionals attended the SAAA@Singapore's Budget Highlights 2015 on 22nd April 2015 to hear first hand information from speakers from Spring, Workforce Development Agency (WDA) and Singapore National Employers Federation (SNEF). Topics covered various grants and incentives available for organizations to undertake in efforts to implement good re-employment practices, performance management and job design.
What comes out from this?
Engaging conversation from the audience on the manpower challenges that they experienced. Spring and WDA would be taking the lead to understand these pain points more in depth, with more focus group discussions to be organized with SAAA@Singapore later part of the year.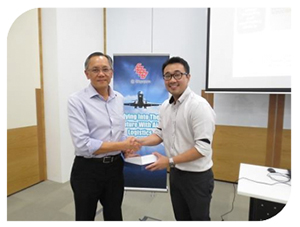 SNEF's Assistant Manager (Centre of Effective Workplaces), Chuah Yong Yang.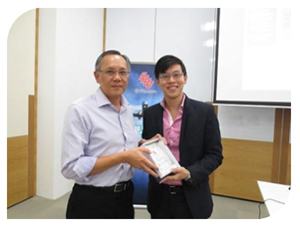 SPRING Singapore's Head of Logistics Services (Industry Development Group), Li Jingheng.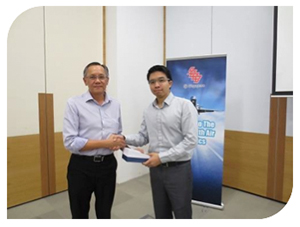 WDA's Manager (Manufacturing Division), Sherman Tan, receiving Token of Appreciation from SAAA@Singapore's Council Member, Daniel Chng (left).